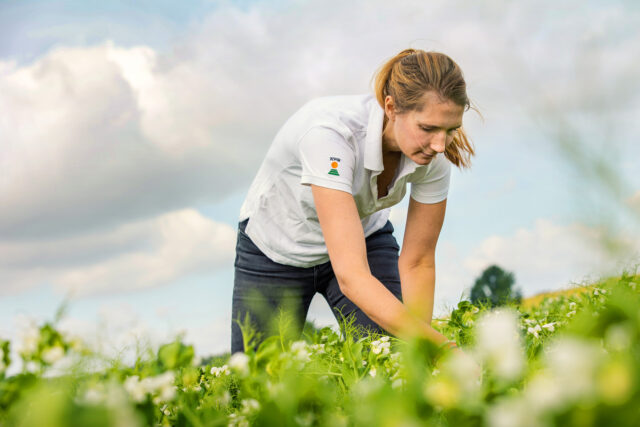 The long journey
toward a new variety.
The journey to develop a new variety covers many phases of intense scrutiny, research and development. This is a complex process requiring a lot of time and patience. And the variety that will finally cross the finish line will have earned its success because it has met many requirements and passed countless tests to beat strong competitors.
Beating out over 1 million other variants, all KWS varieties newly added to the portfolio share one thing in common: KWS employees – for example, in the Monselice, Shakopee or Wetze breeding stations – have, over many years, discovered and developed properties in them that make the plants more resistant, ensure higher yields for farmers and, in the process, address global challenges. The varieties adapted for special areas of application ensure food security, boost resource efficiency or defy climate changes – highly developed seed that bundles high tech in a tiny space. On average, it takes eight to 12 years of extensive research and development before a variety reaches this stage.
No starting point without a basis
The spark that leads to a new variety does not come overnight. Plant researchers have created a basis before the actual breeding work begins: Basic research on plants paves the way for all innovations. In this phase, KWS researchers focus on general questions about the evolution of plants: They investigate genetic blueprints, examine interactions with the environment and explore molecular fundamentals of the natural diversity of forms. This phase constitutes the starting point for the next step: Application-oriented genome research. This phase delivers important information about the properties of cultivated plants and their genetic foundations.
Journey of the Seed
Pre-breeding creates genetic variation
The KWS employees who work in plant breeding also have to be very good at anticipating the future. What, for example, will the agricultural industry and consumers want in the next decade? The breeding objectives for varieties are wide-ranging, and the genetic variations in the cultivated plants' gene pool have to be equally wide-ranging. Pre-breeding is carried out before variety development. Here, the aim is to filter for and use interesting characteristics from a large pool of genetic resources.
Now it's time to select
After pre-breeding, the specific development of a variety begins with the applied research phase followed by variety development. Parent lines are cross-bred, generating several hundred thousand offspring that are then tested and retested to determine if they fulfill the breeding objectives. Plant breeding employs many different breeding methods: In addition to crossing and selection, there's also hybrid breeding and biotechnology methods, for example. The critical issue at all times is which plant properties should be improved. After about three more years, the varieties that were filtered from the rest are planted together with other candidates in small rows at various locations with different environmental conditions.
The candidates remaining after this process must undergo an official variety approval process through the responsible authorities. This varies from country to country and can take another three years. Paramount for securing approval is the breeding progress – this means the properties geared to the breeding objective must be novel and differ from those of previous varieties. And they must contribute added value to agriculture. Across all crops, KWS obtains distribution approval for many hundreds of new varieties each year, that ensure sustainable yields.
In the cooperation involving research, breeding and production, the development of a new variety takes 8 to 12 years
Seed propagation to commercial use: Begins at different times and runs parallel to variety development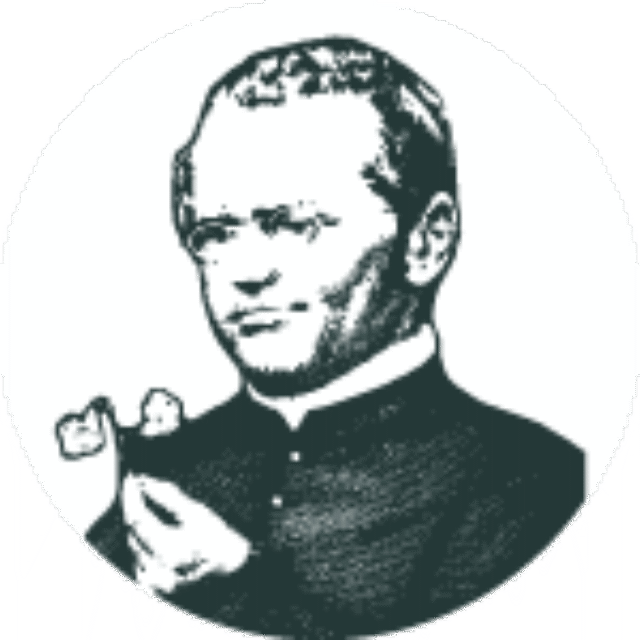 The legacy of the pea.
Mendel, who would have turned 200 this year, is considered the father of genetics. In his work, "Versuche über Pflanzen-Hybriden" (Experiments on Plant Hybridization), published in 1866, he formulated the rules of inheritance since named after him and now famous the world over. For experiments, Mendel bred peas over a period of years, experimented with crosses and evaluated them statistically. After experiments involving a total of 28,000 pea plants, he established three rules – Mendel's laws – that provide information on how certain traits are inherited.
Wie ein Mönch den Grundstein der Pflanzenzüchtung legte: Spezial-Folge zum Gregor Mendel Jahr 2022