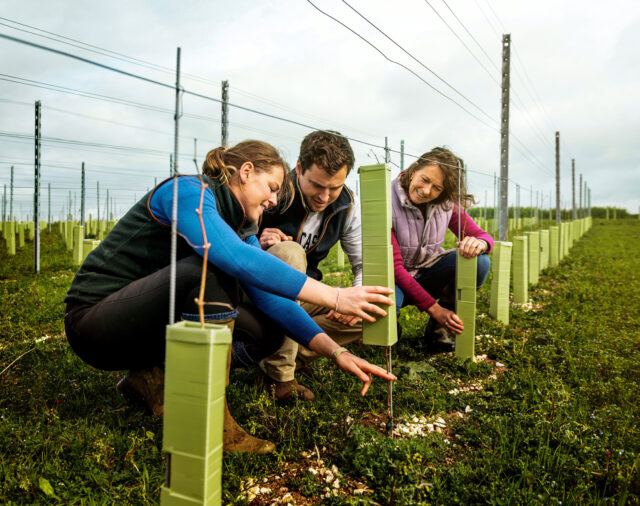 The Rowles Farm generation project:
A future between cropland and vineyard.
The twins, Tom and Will, join their sister, Georgie, in gazing at their vineyard. Six and a half hectares provide space for 30,000 grapevines of three varieties bearing the names seyval blanc, pinot noir and bacchus. Radiant names that point to a bright future for the Carlisle family business. And that demonstrate how a farming business can develop over generations – without forgetting where the roots of success lie.
The Carlisle siblings are part of a family farm that has been in operation since 1969: Rowles Farm in West Ilsey, a village in the southern English county of Berkshire. Their father, Peter – today the "farm elder" – had taken over the farm from his father along with his brother, David. The family farms over 1,000 hectares of land, the majority as an owner, part of it under contract. Unlike other farmers, whose children show no interest in farming, Peter and his wife, Sandra, already know that their kids want to take over the farm as the third generation – and that they're ready to enhance the farm's future with novel approaches.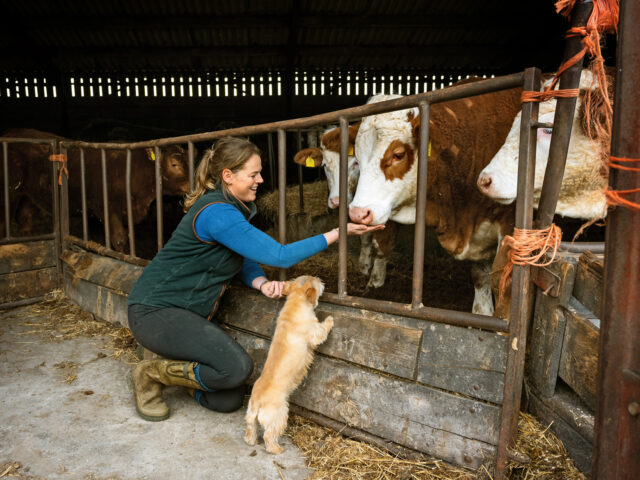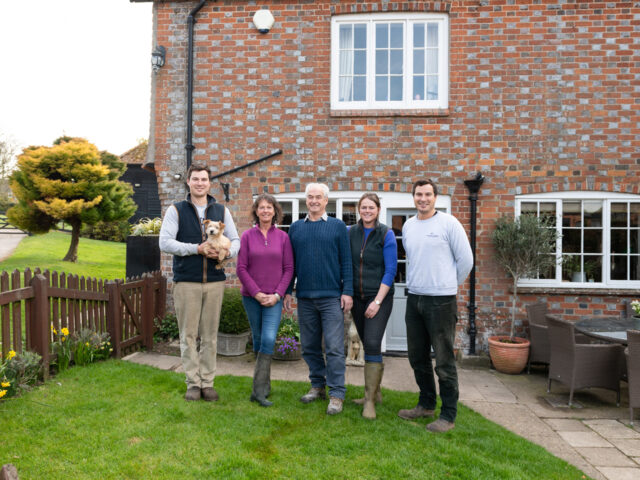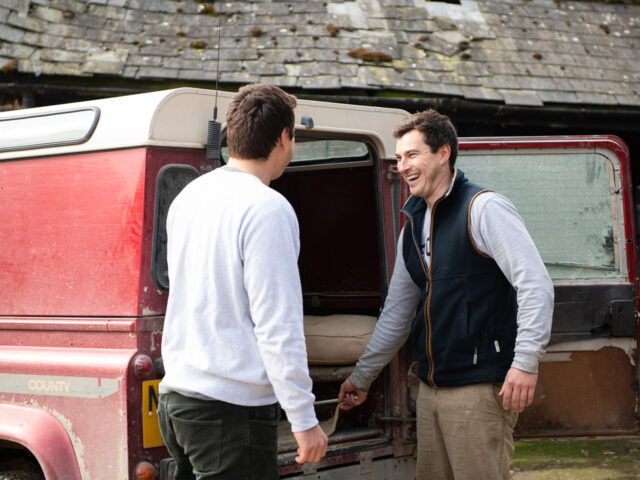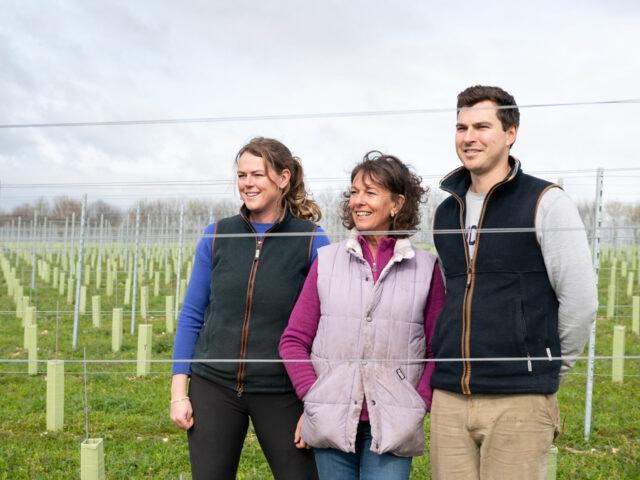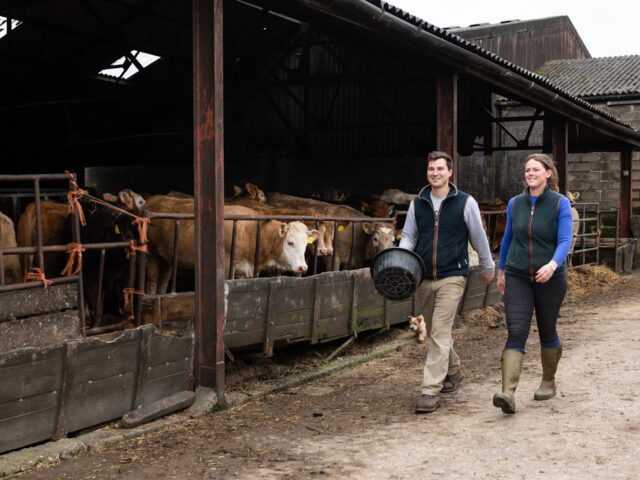 We feel it's important to also provide younger family members long-term prospects on the farm.
Vineyard points to a new era
The increased warming of Britain's climate gave the younger Carlisles the idea of planting a vineyard in the rolling hills of Berkshire. The moisture-retaining light loamy soil has a similar structure to the wine-growing region of Champagne in southern France. The idea did, however, also stem from a rational understanding: "We knew we had to diversify if the farm was going to feed us all," Georgie notes. The family had the opportunity to purchase the farm five years ago after two generations of farming it. The costs of the purchase combined with rising feed, fuel and fertilizer expenses and lower profit margins made it imperative to look for other sources of income. "We feel it's important to also provide younger family members long-term prospects on the farm," Georgie says, her eyes on the future. The young woman had herself chosen a different career path before returning to the farm: Georgie had spent seven years working in London and Singapore for a luxury travel company. "But there was never any doubt that we all wanted to come back at some point," she says. Developing a working relationship built on trust is important, Georgie's brother Tom adds, also saying: "I think we all think we're good – a really good team. Everyone does a little bit of everything. That's our motto – and it works!"
Cropland as chief support
"Our mixed-farming approach that includes sheep, cows and cropland does, however, still form the foundation of our success today. It just involves fewer people and machinery," clarifies Tom, who studied agriculture at Aberystwyth University. While his twin brother, Will, returned to the farm right after graduating in 2015 from Newcastle University, Tom completed another internship year in Hawkes Bay, New Zealand, on a large mixed farm. Rowles Farm farms 2,400 acres of arable land owned and under contract. Winter wheat along with winter and summer malting barley and winter oilseed rape produce high yields. The farm also has permanent pasture in which 280 ewes, mainly north country mules, whose lambs are raised and sold up to an average weight of 38 to 45 kilos. In addition 300 ewe lambs are bought in the Autumn and leave the farm the following year. The farm also finishes an average of 20 beef cattle, a mix of continental crosses sourced through West Country, England, livestock markets.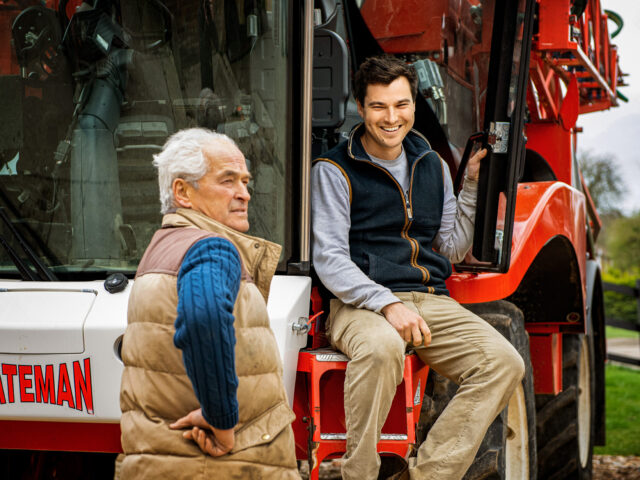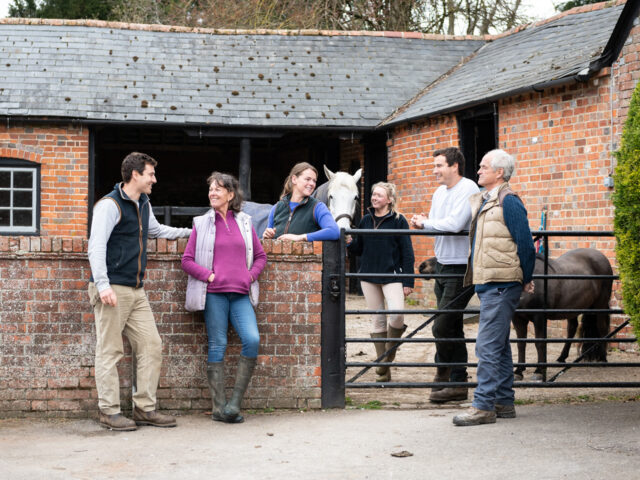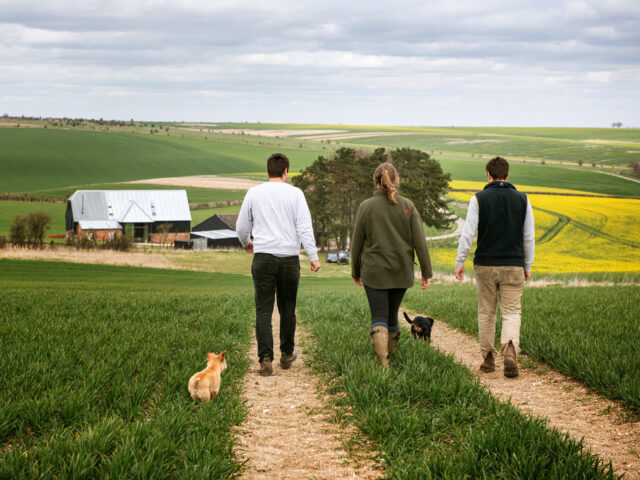 For all the tradition in the farm family, the siblings consider it quite fortunate that their father is very business-minded. When they came up with the idea for the vineyard, their father required them to develop a well-thought-out business plan as a basis for diversifying the farm. The siblings spent six years planning, researching, obtaining advice and installing weather stations to find a particularly suitable location for the grapevines. In the long term, the family hopes that income from the vineyard could provide a large part of their income. Just an hour from London and in an area surrounded by nature and near the Ridgeway National Trail, the winery is also intended to become an idyllic destination by the Carlisles. Sandra, the siblings' mother, maintains and rents out eight cottages on the farm; an old barn has also been developed to become a farmhouse and space for events. Their father, Peter, is suitably relaxed when asked about the future: "Things are going well, and I'm more than happy to pass on the farm to my kids!" he says. "At some point, I just have to snap my fingers and then I can stop – the farm can continue without a major handover. Then I can just do other things."
Future demands of the vineyard may call for further adjustments to the system, the family admits, but all the changes will have a positive effect and carry the farm into a new era, which leads Peter to confidently state: "Our daughter, Georgina, and the twins have great partners by their side. That's worth a lot. I hope they all enjoy their life on the farm. The most important thing is that everyone is enjoying themselves and having a good time."
#ThinkingInGenerations – Rowles Farm
#ThinkingInGenerations
Grandparents, parents, children – all under one roof. Life and work on a farm is usually shaped by family cohesion and traditions that have grown over decades and by the changing times. To meet the agricultural challenges of the future, farmers think in terms of generations not the quarters of a year. A continuous, successful path that connects KWS with farmers. Launched in 2022, KWS's #ThinkingInGenerations campaign takes a look behind the scenes of agricultural "multigeneration projects" and highlights people who have put their hearts and souls into fighting passionately for agriculture with a future. Young and old – moving forward together.