More than a claim: Our principles and attitude determine our everyday work.
We believe joint success paves the way for the future: It draws on the closeness to our colleagues, farmers and trade partners. We respect their personal responsibility by reaching out to them openly, sincerely and modestly. At the same time, we help them reach their business goals. And, as a result, share in their success.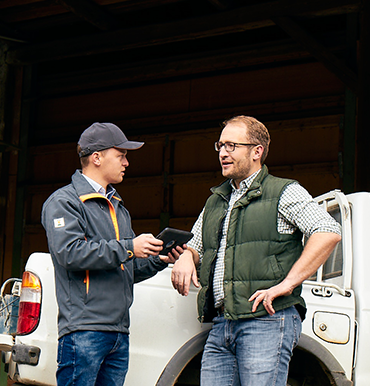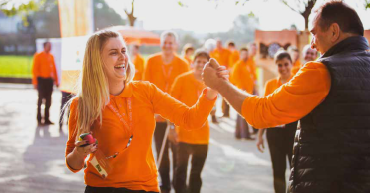 Closeness
For us, togetherness arises from human closeness. And this is based on personal appreciation. Both to motivate and inspire. This is how we create our very own team spirit, which we also show to the outside world. The farmer's ability and our generation-spanning connection is the foundation of our success. By involving farmers and exchanging information on a partnership level, we learn from each other and grow together. As understanding team players, we face the farmer in an honest manner and at eye level. We respect him and focus on his needs.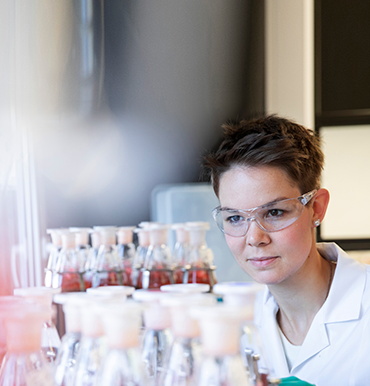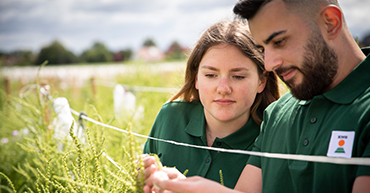 Foresight
Only by acting wisely the world's food supply may be secured. That is why our employees develop innovative solutions for various cultivation conditions. High and secure yields for the farmer always remains the goal, and optimized plant breeding is the central means of achieving sustained growth. We are unbiased in our approach to future challenges in agriculture, whether climatic or regulatory, and we invest sustainably in research and breeding. By remaining responsible towards people and nature, together we shape the future of KWS for an agriculture of various cropping systems.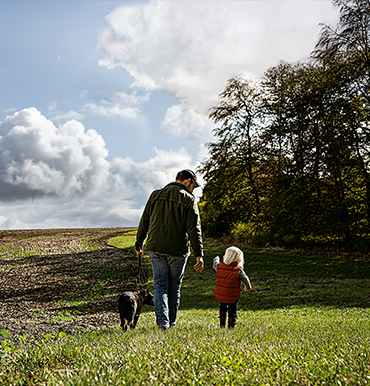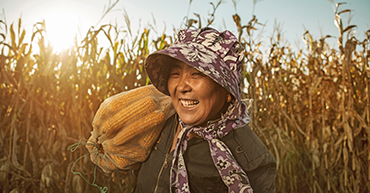 Independence
KWS is a company specialized in seeds. Managed independently for generations, it acts according to the same standards farmers do: Independently, free in choice and prudently. Our employees think and act with entrepreneurial conviction. Enthusiasm for agriculture is what drives them. We demand and promote their freedom and encourage them to act under their own responsibility.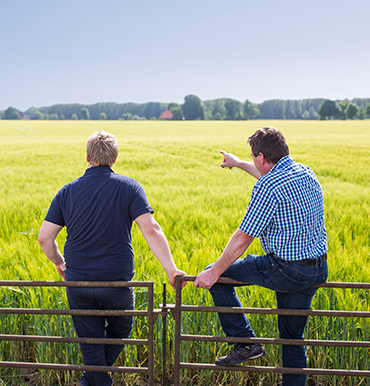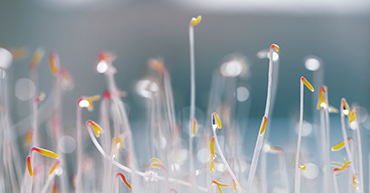 Reliability
KWS is a company with a tradition of family ownership, and we operate in that spirit. Our decisions and actions are transparent, reliable and immediately comprehensible. Both internally and externally, we are pragmatic and authentic, fast and uncomplicated and we deliver the best seed. This is our contribution to the farmer's success. He expects transparency and reliability, against which he also measures our credibility. If we fail to meet this standard, we solve problems honestly, immediately and in an uncomplicated manner.
Respect
We are close to reality and involve others on an equal footing. Therefore we look closely at the individual and are attentive to real needs. Only after we have listened carefully, we will highlight solutions that truly embody the spirit. This develops closeness and we strengthen trust.
Prosper
Entrepreneurial foresight is the basis for reaching our ambitious goals. Independent since 1856, we grow together with the equally independent farmer. Reasoning over generations and prudent use of resources ensure rising yields in the long term.
Support
We only highlight solutions that include others even-handedly, are sustainable and will work in the future as well. We understand potential and help to realize it. With scientific reliability and sustainable behavior we meet challenges impartially, long-term and pragmatically.
Make yourself grow.
Our brand essence is "Make yourself grow". It summarizes our brand values in a single sentence. Our essence is not a claim. In fact it provides an internal orientation that is reflected in all our actions, in our external appearance and in our communication. A good brand essence answers the following question: What makes our brand unique and differentiates us from the competition?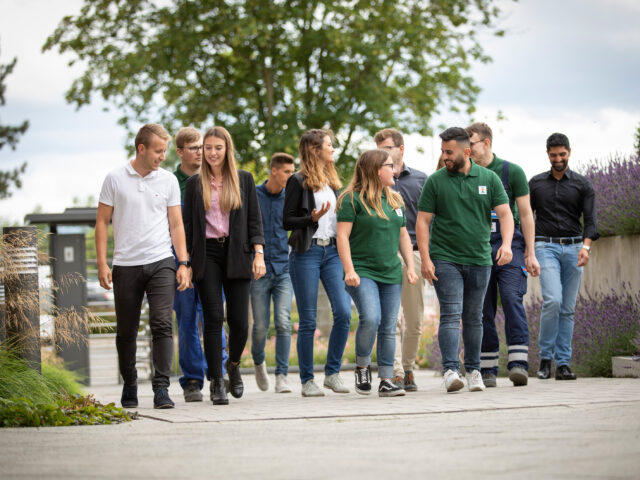 We live through diversity – on all levels.
As plant breeders, we know this: For our seeds to continue developing, we need genetic variation. With strong traits introduced to the breeding material, our varieties grow with and for the challenges of the future. As important as biodiversity is for a healthy environment, we also believe the human and cultural diversity comprising our company is just as valuable. Today people from more than 70 countries work for KWS – in research and development, production, sales and administration. And, like many generations before them, they are ensuring KWS is becoming what it is today: An innovative plant breeding company for sustainable farming. This development largely draws on the fundamentally different skills of now 6,000 employees worldwide. Uniting them all is the wealth of thoughts and ideas that they contribute every day – and that propels KWS forward.