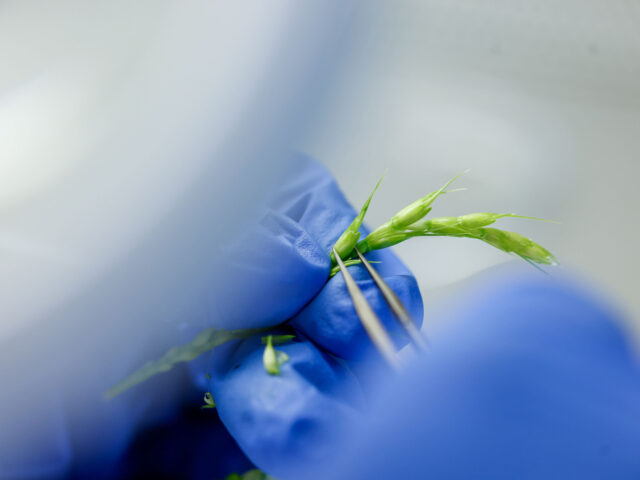 Leveraging the potential of modern breeding methods – the Green Deal?
Innovation through plant breeding not only improves the quality of harvests, it can also counteract the loss of biodiversity. Plants can be modified within a few years, especially with the help of new breeding methods, so they have higher yields while needing less fertilizer and fewer pesticides because they make better use of soil nutrients and have greater resilience to disease, pests and extreme weather. Against the background of continuing population growth, climate change and EU targets such as the Green Deal and the associated Farm-to-Fork strategy, KWS regards it as wrong to not leverage the potential of modern plant biotechnology. The European agricultural industry has to expect production losses of more than 23 percent, if, for example, the EU strategies Farm-to-Fork and Biodiversity are fully implemented by 2030 – a figure that will also noticeably impact the world's agricultural markets.
European Green Deal
This is the EU target for climate neutrality by 2050. The Farm-to-Fork strategy is at the heart of the Green Deal. With the Farm-to-Fork strategy measures, nutrition – and all stops along the way, from the farm to the consumer's fork – are to be sustainably structured. The aim: To preserve natural resources, such as water, soil and the air we breathe, and to guarantee animal welfare.
What would the world be like without modern plant breeding?
Over the last 20 years, breeding has helped increase annual yields by 1.16 percent on average.

Without European plant breeding for important field crops, the global agricultural industry would have had to expand cultivated farming land by more than 21.5 million hectares since 2000. This corresponds to an area about five times the size of Switzerland.

Thanks to plant breeding activities, the level of biodiversity that has been maintained since 2000 is equal to the abundance of species found in 8.3 million hectares of rain forest and savannas in Brazil.