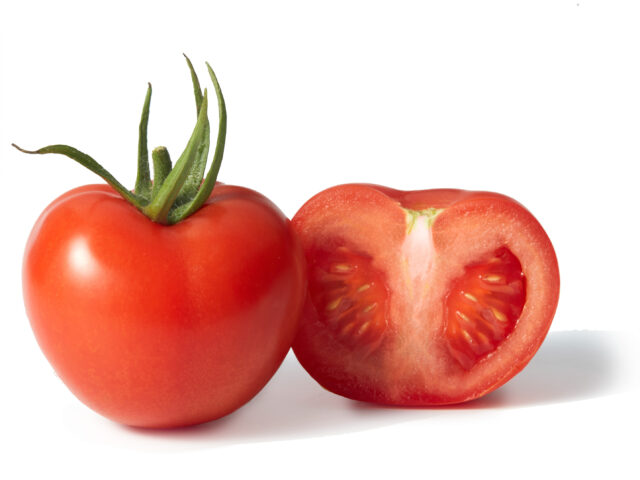 Breeding for vegetable seed expanded.
By entering the market for vegetable seed in 2019, KWS has recognized the growing awareness for healthy and sustainable nutrition. Continuous development of an international vegetable breeding network, supplemented with targeted acquisitions and the production and sale of licensed varieties, is fueling the company's strategy of organic growth. One reflection of this is the acquisition of Geneplanta, a vegetable seed company with a focus on tomato breeding that has given KWS access to high-performance genetic material. This is an important step toward accelerating the company's own worldwide tomato breeding program.
---
Milestone in the battle against pests and diseases
Around two-thirds of the world's cultivated land faces moderate to high incidence of infection. Using conventional breeding methods, KWS has managed to facilitate introduction of sugarbeet varieties combining Cercospora tolerance with strong yield performance on the market. The new plant trait represents a true milestone in the battle against pests and diseases.
Artificial intelligence is becoming more crucial for breeding new varieties. KWS is using field robots in the US to test how plant characteristics can be automatically and precisely recorded to draw conclusions that lead to higher yields and improved resistance in the agricultural industry. The robots help breeders in their work to make plants less prone to pest damage and better able to withstand the effects of climate change as well as to help farmers ensure and increase yields.
---
Research across the Atlantic!
Between the KWS Gateway Research Center (GRC), opened in 2014 in the US city of St. Louis, and the
at the Einbeck, Germany, location, lies the Atlantic Ocean and about 7,400 kilometers by plane. However, the cooperation between the two locations is very productive! Situated in one of the key plant research regions, the GRC strengthens plant research and breeding at KWS. The research conducted in Einbeck also benefits from access to an innovative network.
PILTON: Fungustolerant wheat breeding.
Learn more about the basics and background of the research project in the introductory film:
What specific benefits do new breeding methods have for resource-conserving, productive farming? Since 2020, KWS has been pursuing an answer to this question with the German Plant Breeders' Association (Bundesverband Deutscher Pflanzenzüchter e. V.) and almost 60 other plant breeding companies as part of the PILTON project, which aims to develop wheat plants with improved, multiple and durable fungal disease tolerance by applying CRISPR/Cas technology. More specifically, the goal is to evaluate the potential for reducing use of pesticides.